1) One-page feature: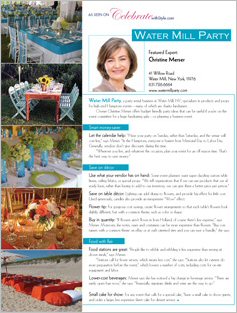 Focus: You and your business
We take a great deal of time to speak with you and learn all about the knowledge and experience that set you apart from your competitors.
That's how we're able to show your customers and prospects why you truly are a "Go-to" expert!
No hype. No exaggeration. You and your expertise—presented honestly, yet in a way that showcases your strengths very impressively! As one of the experts we featured put it, "I had no idea I knew that much!"
Gorgeous hand-out:
Your 8" x 11" hand-out is custom-designed to match your Web site and/or your existing marketing materials.
How to get the most from your printable feature:
Hand it to customers with their checks or receipts
Display it on a table or at the checkout counter
Use it as a direct-mail piece--e.g., perhaps with your business card and a personal note
Distribute it at community events
Enclose it in holiday greeting cards
Display it on your Web site, as part of your Media section
E-mail it to anyone you wish
Attach it to every announcement and promotion you send out
Share it on Facebook, Twitter, or any social media site that you use.